Unchartered Collective
The Collective grew out of conversations between a small group of Bristol based creatives, all of whom experience persistent pain.
Our name reflects our sense of living in unchartered territory: when an illness becomes chronic and your life counter-culture. With few role models and little awareness around invisible impairments, navigating this new world can be a lonely thing.
Raquel wanted to create performances that explore aspects of her experience. Other members of the collective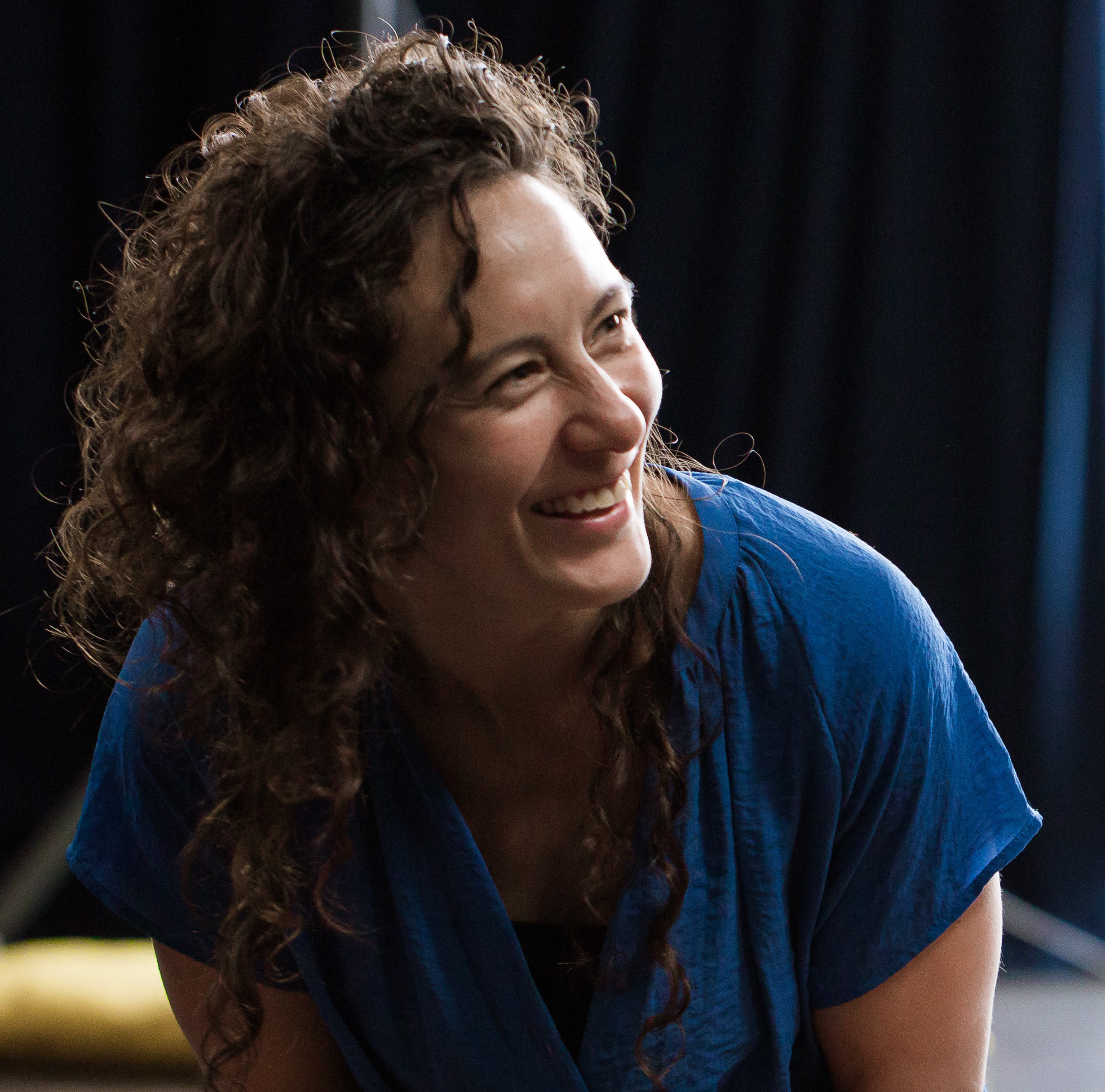 Raquel is the founder and Artistic Director of Unchartered Collective. Since 2016 she has been developing projects and an aesthetic that explore difference as a creative tool.
Her installation 'A Crash Course in Clouspotting (the subversive act of horizontality)' was presented at The South Bank Centre, Unlimited Festival 2018 and at CENART, the National Centre for the Arts, Mexico City 2019. A new version of the piece has been commissioned for Camden Alive 2020.
Raquel is currently developing a dance theatre solo entitled 'Rest Room' telling some of 150+ resting stories she has collected.
Other theatre credits
Raquel co-founded Lost Dog in 2004 and co-directed all productions up to and including the 2011 Place Prize Winner 'It Needs Horses'. She re-joined the company in 2015 as associate co-director on 'Paradise Lost (lies unopened beside me)' nominated for a Southbank Sky Arts Award 2016. She is currently associate artist on Lost Dog's 'Juliet + Romeo' which received 5 star reviews in The Guardian & Time out, and continues to tour nationally.
In 2017 she collaborated with Rachel Bagshaw as movement director on 'The Shape of the Pain' winner of a 2017 Fringe First Award and published by Oberon. In 2019 she was movement director on Headlong & The Royal Exchange's new production of 'Mother Courage'' directed by Amy Hodge, which received 4 stars in the Observer.
The Resting Spaces Network
Raquel also advocates for a 'The Resting Spaces Network', asking cultural institutions to widen access for invisible impairment communities by providing resting spaces or horizontal events. Through her projects and talks she seeks to challenge the etiquette of our public spaces and asks us to re-imagine how we might use our public space differently.